2 & 3 Day Safaris
In this era we live in, time is money. And time is always short.
A hunting safari in Africa can often span 14 days, sometimes 21. Most water buffalo hunts in Australia are 7 days with travel time from Darwin and return.
Here at Carmor Plains and Australia Wide safaris, we often conduct 6 day safaris. However, we also offer shorter safaris of 2 and 3 days for buffalo, wild boar and other game. Our high populations of buffalo and wild boar ensures your hunting success rate is still extremely high. Plus, it saves you time and money. A 3 day buffalo hunt is substantially cheaper than a 6 day safari. A 2 day safari, even more so. There are some of us with the time and finances to go on an extended safari of 7 days or more. And what better way to spend your time on holidays in Australia. But for those of us, that are short of time and trying to stretch their dollar a little further (lets face it, who's not these days?!) we can save you some precious time and dollars by offering a shorter safari trip. Contact us and we can plan a safari to suit your needs.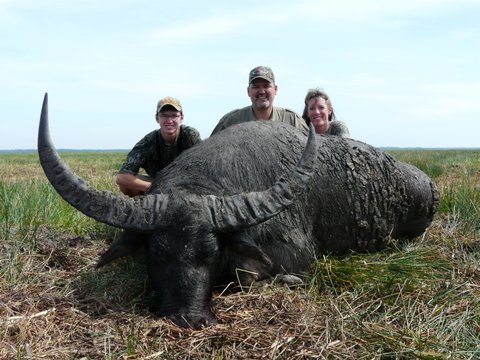 [Contact Matt]