Meet The Team
Whether it be a hunting safari, an airboat tour or maybe sampling a good Australian wine out on the gazebo deck and watching the sun set, the team at Carmor Plains will give you 100 percent to ensure your safari is a success.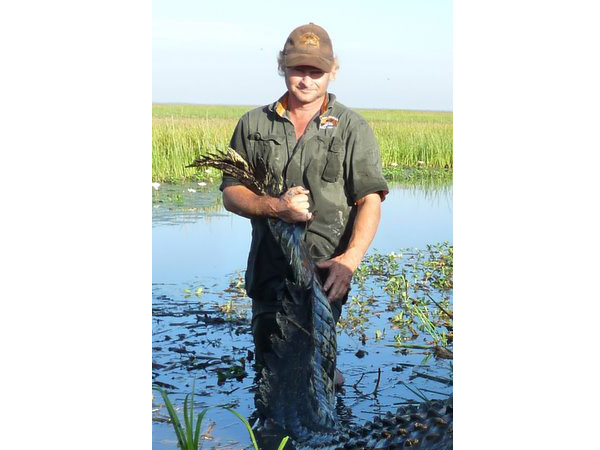 Matt Kelman
Manager, Owner
Matt Kelman is a part owner and the manager of Carmor Plains and takes part in all aspects of running the reserve. With a lifetime of hunting experience and professionally guiding safaris since 1992, his main work is as a safari guide for the guests. Out in the bush tracking water buffalo and wild boar or catching crocodiles in the swamps… this is what he lives for.
Matt Chin
Matt is a born and bred local. With a lifetime of hunting wild boar, buffalo and mostly anything that moves… he is hard to beat as an experienced guide. Matt is a keen 'double rifle' hunter and like to get close amongst the action , if required.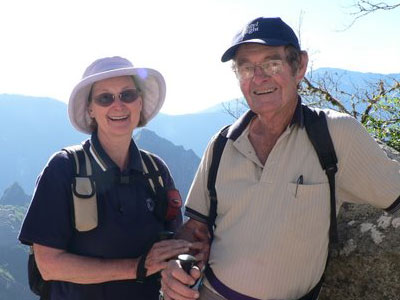 John and Lyn Kelman
Owners
John and Lyn Kelman are the other owners of Carmor Plains and whilst they do not live full time on the Wildlife Reserve, they do play a large part in the management of the property. John is a keen pilot and flies his own light aircraft (a Mooney) from Bauple in southern Queensland up to Carmor Plains, 3 or 4 times a year to help out… 3000 km away! In his spare time he manages their other cattle property, Rossendale where he and Lyn reside.
Lyn is a very active person involved with many volunteer and advisory committees which keeps her extremely busy! Due to her hard work and efforts, in 2008 she was also appointed a Member of the Order of Australia.
David Bienvenu
David Bienvenu has been a keen hunter since he was a young lad and began guiding at Carmor Plains in 2007. Dave is passionate about his hunting and will walk that extra mile to find the big ones, especially when it comes to wild boar. He is a wealth of knowledge when it comes to big game rifles and classic old cartridges and apparantly he is also quite good at making jams and mustards down in the colder southern parts of Australia, when he is not hunting!!
Dave is a very pleasant bloke to hunt with and a most reliable guide who will ensure his clients get the best trophy available.
Paul Moritz
Paul is the Chef at Carmor Plains. He has a lifetime of experience in the catering industry and specialize in patisserie and desserts.. always popular!! Happy to please, Paul will cook up a storm when you visit!
Boy
Pooch as he is affectionally called, is Matt's right hand 'dog'. He goes where ever Matt goes! Always hairy but sometimes smelly, he is Carmor's comedian!
Julian Hellwig
Julian is from Germany and has been at Carmor Plains for most of 2017. He loves the warmer weather in Northern Australia. Julian is  a mechanic by trade but has proven to be a very capable safari guide over the past 10 months.